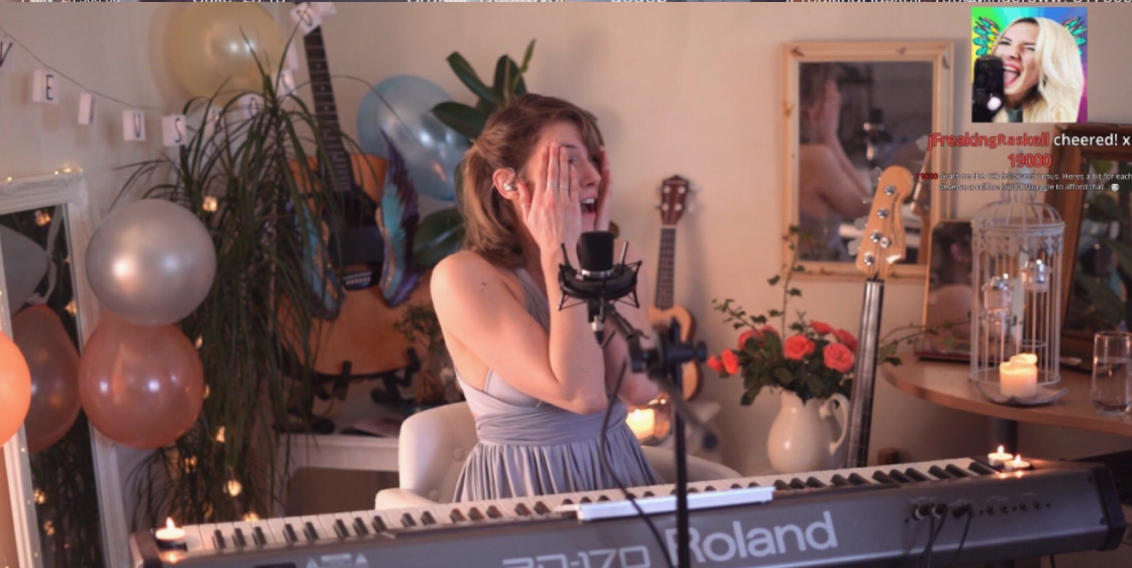 01022020 saw UK musician, singer and songwriter Venus reach another amazing milestone with her Twitch.TV show 'VenusWorld' as her show hit 19,000 followers live on air. Saturday's party was full of love and unbelievable generosity, with supporters JFreakingRaskell and Corumbras throwing in a massive cheer and sub bomb respectively - and many others such as MadeTooRaid, Kentai and Luke sharing the love too with gifts and subs. It was a truly happy occasion and was shared by over 300 adorable beans.
The donations and cheers and sub support is of incredible importance in VenusWorld. It helps BeaverBaz and Venus to reinvest in both the stream and the new recordings and other VenusWorld media such as videos and the website.
Venus also announced that her new 'x-rated' (!) single will be available from all the leading platforms on an official release date of March 6th 2020. Watch out for more news and its Twitch show debut...
TRACK LIST
A Million Voices - Venus
Skyfall - Adele
Oxygen - Venus
S.O.S.d'un terrien en detresse - Daniel Balavoine
Her - Venus
The Song of the Bird - Venus
The Last Song of the Siren - Venus
The Sailor's Song - Venus
Hysteria - Muse
Flightless Bird - Iron and Wine
Laughter Lines- Venus
The Blower's Daughter - Damien Rice
Mars - Sleeping at Last
Endless Blue - Venus
The Hush - Venus
Before You Go - Venus