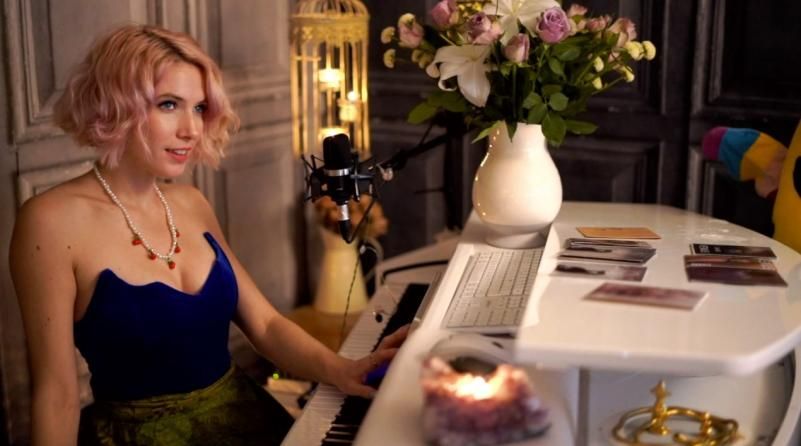 Twitch music streamer Venus Saturday live stream, chat quote of the day:
Armchair_Cowboy: "Sweetest Venus, You are such an amazing Singer, Songwriter and Musician! You simply enchant us all….. drawing us in, and blessing the socks off us all with the BEST SHOW IN TOWN!!! Thank you so very much for lifting us up higher than wherever you find us! You touch us dearly! We Love you so very much! Thank you!"
Thank you for those lovely words dear Armchair, and thanks also to Bubbles for raiding us.
Our post show raid target was the fabulously gifted musician JonathanOng.
Song List 
Sounds of Silence - Simon & Garfunkel 
Teenage Dirtbag - Wheatus 
A Million Voices - Venus 
Jolene - Dolly Parton 
Shutter Speed - Venus 
Paint It Black - The Rolling Stones 
Oxygen - Venus 
Snuff - Slipknot 
My Closest Friend - Venus 
Bang Bang - Nancy Sinatra 
Hunted - Venus 
The Reason You're Alive - Venus 
Can't Help Falling in Love - Elvis 
Part of Me - Venus 
Royals - Lorde 
Someone Like You - Adele 
The Fog - Venus